Over 70 reviews on Facebook & Tripadvisor... all 5 star.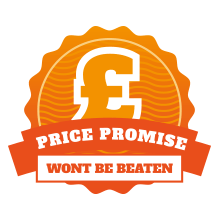 WHO ARE WE?
Zubaball are the BEST VALUE Bubble Football company across South Coast.
Providing exhilarating parties in Brighton, Bournemouth & Weymouth.

Ideal for summer birthday parties, casual meet ups & play with friends, team building corporate work do's, stag and hen do celebrations.
​

The ONLY Bubble Football company with two Superb Central Venues for each location and local fully qualified enthusiastic staff members guiding you through your session with party music to raise the BPM!
​
​
How Much Do you Charge?
We aim to keep the price we charge to around £10 per person. Please take a look at our Price List Page for full details.
Why should I choose Zubaball?
We provide party music and a fun atmosphere, knee-pads (which are crucial for your safety) and a minimum of two fully trained and very experienced staff as standard at our exclusive central Brighton location. Zubaball is a fully managed experience by qualified fitness professionals where everyone gets to have a great time safely.
Where is your Venue?
Our superb (and exclusive to us) indoor venue is in central Brighton at BHASVIC College It's an easy walk (or short drive/taxi) from Brighton Town Centre. We provide free parking, full changing room facilities and showers.
Can Ladies play?
YES!!! We have found that the ladies love Bubble Football just as much as the men. We regularly host Hen Parties, Ladies Sports Teams and groups of female friends. Take a look at our testimonials and reviews on Facebook.
How Long is a Session?
We have found that one hour works really well for groups of up to around 20 people, everyone has a good session and really enjoys the experience without it being over long. So our sessions are generally around an hour. For larger groups (21 people and above) we recommend a 2 hour session.
Are there any age restrictions?
Zubaball's equipment is designed for both children and adults, our experience tells us that a lower age limit of around 10 Years Old ensures that the children are tall enough to enjoy the session fully.
How many people are needed?
Each of the two Bubble Football teams can be made up of anything from 4 to 12 players (so a minumum of 8 players in total and a maximum of 24), up to 5 players from each team are on the pitch at any one time, with the other players regularly rolling on and off so that every player gets plenty of time in the Zubaball.
Can I book a date other than Saturday?
Yes! If we are free and we can book a venue then we are very happy to play Bubble Football on any day!
We have our own Venue, can you come to us?
Yes! If we are free and your venue is close to Brighton and is suitable for Bubble Football then we will gladly come to you.
What should I wear?
Please just wear normal gym/sports clothing, T-Shirt, shorts or tracksuit bottoms and trainers.
Are Deposits Refundable?
Unfortunately not. When we take your deposit we make a firm booking with the venue and we are then committed to pay for that booking. The deposit which we take from you goes towards the cost of the venue.
What are your full Terms and Conditions
Our full Terms and Conditions are available here.
Do I need to sign a disclaimer before playing?
At Zubaball our watchword is SAFETY and we will do everything we can possibly do to keep you safe. In common with all similar service providers we do have to insist that every participant provides a signed disclaimer before taking part in any of our events and unfortunately there can be no exceptions to this rule.