Over 70 reviews on Facebook & Tripadvisor... all 5 star.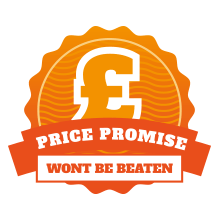 WHO ARE WE?
Zubaball are the BEST VALUE Bubble Football company across South Coast.
Providing exhilarating parties in Brighton, Bournemouth & Weymouth.

Ideal for summer birthday parties, casual meet ups & play with friends, team building corporate work do's, stag and hen do celebrations.
​

The ONLY Bubble Football company with two Superb Central Venues for each location and local fully qualified enthusiastic staff members guiding you through your session with party music to raise the BPM!
​
​
Testimonials
Here is a selection of genuine testimonials from our very happy customers, you can see all of these (and more!) on our Facebook page.
"Without doubt one of the funniest things I have ever done! The team are so friendly and make sure that everyone has a decent turn (trust me you won't make a full game without a rest). All in all great value and brilliant memories." Russell Bickle
"This was such good fun and I have not laughed so much in ages. We managed to get some great photos and fun memories and can't wait to do it again." Gill Elstub
"Absolutely hilarious and brilliant fun, whether you're any good at football or not you have to try this!." Matt Allfrey
"Bonkers, just bonkers. Nothing can describe how hilarious it is. Bouncing around is great fun and one you get the hang of it you can do really cool stuff like flips and rolls. That's before you play football in them!" Michael Dickson
"Amazing, so much fun – and great exercise!" Jonjo Maudsley
"Good clean fun! Bouncing around inside a giant inflatable trying to play football can only be a recipe for mischief and laughter. Thank you for the fun with balls!" Darren Cook
"I can honestly highly recommend Zubaball, I had an awesome time, and it's so much fun bouncing around all over the shop in the giant balls. The staff running the event were super friendly and helpful. and I can't wait to go again!" Nick Cork
"Awesome fun!" Gemma Miller
"Great fun and fantastic customer service! Will definitely do again! Highly suggest having a go!!" Fabio Sarlo
"Yay!!! Happy... " Pamela Donaldson
"The best fun I have had in a long time. Not only great if you are into your keep fit but so much fun too. If you have a birthday or event coming up you just have to give this ago with your friends family or work. So many LOL's. Looking forward to next time thanks guys" Jason Lee Howlett Kennedy
"Thanks for a wicked day, we loved it!" Ellie Williams
"Thanks, my young men had a great time and can't wait to do it again." Ally Bowra
"Thanks a lot we had really a good time." Ramon Pinto
"Superb - such a good laugh; well organised and well staffed. Would highly recommend to absolutely everyone." Andy Prentice
"If you want to play Bubble Football in Brighton then I highly recommend Zubaball, they are very organised, very safety conscious and make the day a lot of fun!!" Tony Maguire
"Absolute cracking laugh,was a bit sceptical at 1st but had a brilliant time, I'd recommend it to everyone and anyone to have a go !! Staff were awesome and up for a giggle which made it that much more enjoyable" Rob Brown
"Was great fun, I don't normally like football but when you're in a giant bubble it's a lot more enjoyable!! Safe to say I think I spent more time on the floor than on my feet but hey...I scored a goal!! Would definitely recommend!" Nanique Oliver
"Was a company team building event and the Brandwatchers had a lot of fun today!! Everybody enjoyed the session and would recommend to everybody to give it a go. Football enthusiast or not, you will have a great time!" Aude Eberlin - Brandwatch Ltd
"Was such a great experience. Highly recommended." An Marie
"Amazing, everyone should try this! Friendly organisers & great fun!" Michael Sherrin
"Thank you so much for Saturday. We ALL had a great time and will be recommending it to others" Denise Lloyd
"Just wanted to say thank you for tonight's Zubaball. We all had so much fun and your instruction was spot on. I would highly recommend this to anybody wanting a great workout and a top laugh. Great stuff.!" David Godding
"Absolute blast,great laugh, great fun and Marshalled well, ankle was playing up and they had ice pack for it so I could continue. A must go again! " Gav Waller
"Thanks for a brilliant time on Saturday, the girls absolutely loved it!" Laura Bates
"We had great fun this weekend, everyone was happy after Zubaball" Samuel Baudet
"Awesome time spent at Zubaball with my friends for a stag do ! Terry and James did everything for us to have the most fun as possible. We definitely recommend ! Thank you !" Samuel Bzh
"Thank you for having us we enjoyed ourselves :) would recommend to a friend :)" Beckie Wednesday
"Really enjoyed it, more so than I thought I would. Thank you :)" Sunny Arshad
"Great fun! Would definitely recommend Zubaball." Hannah Olivia
"Great fun and very stress relieving! Would definitely recommend. Thanks!" Joe MacAllister
"Came here for my hen do- was amazing and would definitely do it again!" Anna Danger-Bee
"Crazy, funny, energetic. I would thoroughly recommend this for a fun afternoon out" James Farrands
"We had an awesome time with the guys from Zubaball. So much fun and really well organised. If you haven't already, just do it!" Benjamin Woods
"Zubaball was awesome! ....The 1 hour experience was so much fun, with everyone still talking about it! The company are very organized and were a pleasure to deal with!" Shane Marsh
"Absolutely fantastic! All the girls said afterwards this was the highlight of the weekend! Highly recommend " Emily Eldridge
"Hi just wanted to say thanks for the Zubaball event on Thursday. Everyone really enjoyed it" Mark Hayward, Hendon Fire Station
"Awesome, thank you! We all had great fun and thank you guys for such a unique Hen! Party" Sam Austwick
"Zubaball is the most fun I have had in ages! "Darren Elsom
"Thank you James and Terry so much for today. The kids had a brilliant time. It was a huge huge hit!! "Fo Kemp